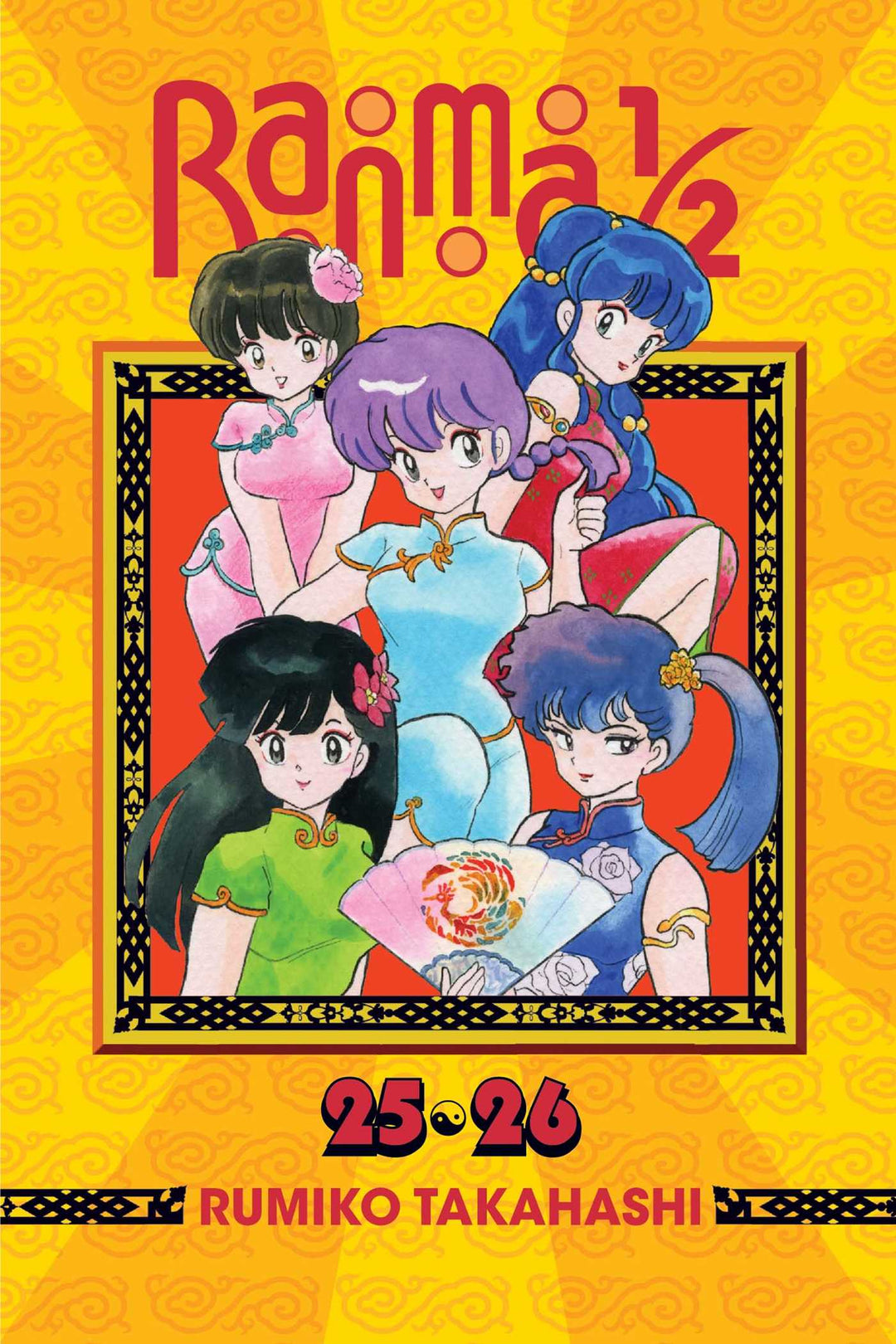 Ranma 1/2 (2-in-1 Edition), Vol. 13
Regular price
$17.10
Sale price
$14.97
Save $2.13
/
Tax included.
---
Certified Official Merchandise
In stock, ready to ship

Inventory on the way
| | |
| --- | --- |
| BOOK NAME | Ranma 1/2 (2-in-1 Edition), Vol. 13 |
| AUTHOR | Takahashi, Rumiko |
| VENDOR | VIZ |
| TYPE | Manga |
| RELEASE DATE | 8/03/2016 |
| PAGE COUNT | 192 |
| ISBN | 9781421566344 |
The all-time classic hit series of gender-swapping, species-bending, madcap martial arts mayhem!
One day, teenaged martial artist Ranma Saotome went on a training mission with his father and ended up taking a dive into some cursed springs at a legendary training ground in China. Now, every time he's splashed with cold water, he changes into a girl. His father, Genma, changes into a panda! What's a half-guy, half-girl to do? Find out what fueled the worldwide manga boom in beloved creator Rumiko Takahashi's (InuYasha, Urusei Yatsura, RIN-NE) smash hit of martial arts mayhem, presented remastered and unflipped for the first time.
Ranma's latest challenge is Furinkan High's newest teacher, Hinako Ninomiya. She can drain an opponent's energy and transform from her childlike stature to a tall, sultry siren. Will Ranma defeat Hinako, or will he be the one who's schooled? Then, Akane reunites with a boy from her childhood who's dying of a wound she inflicted on him when they were young. With his fatal wound on her conscience, will Akane choose to stay with Shinnosuke until the bitter end?